complete written thesis can be downloaded here:
Porcelain Pugs, 2019
video & sculpture installation; foam, house paint, celluclay, monitor, performance (3:51)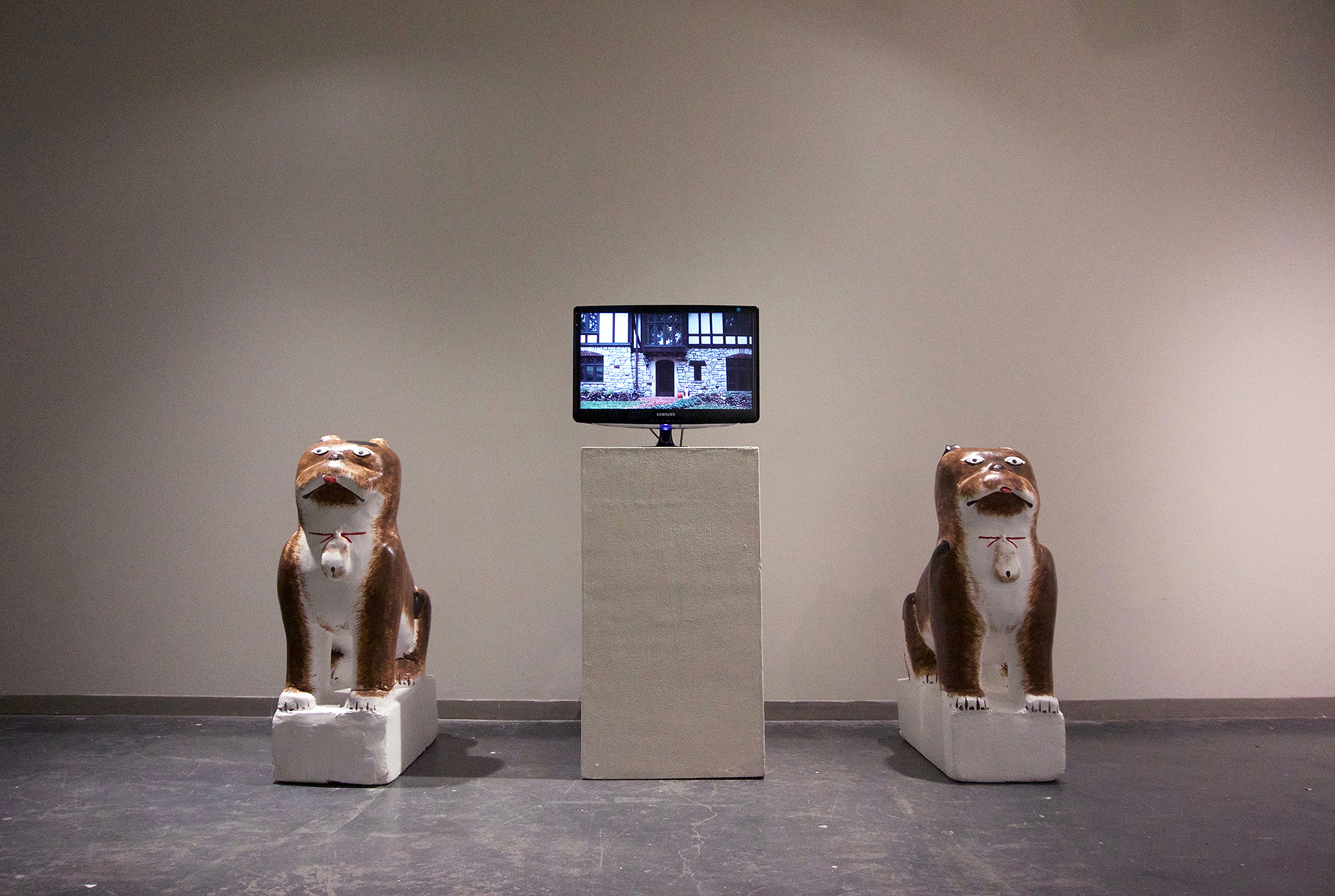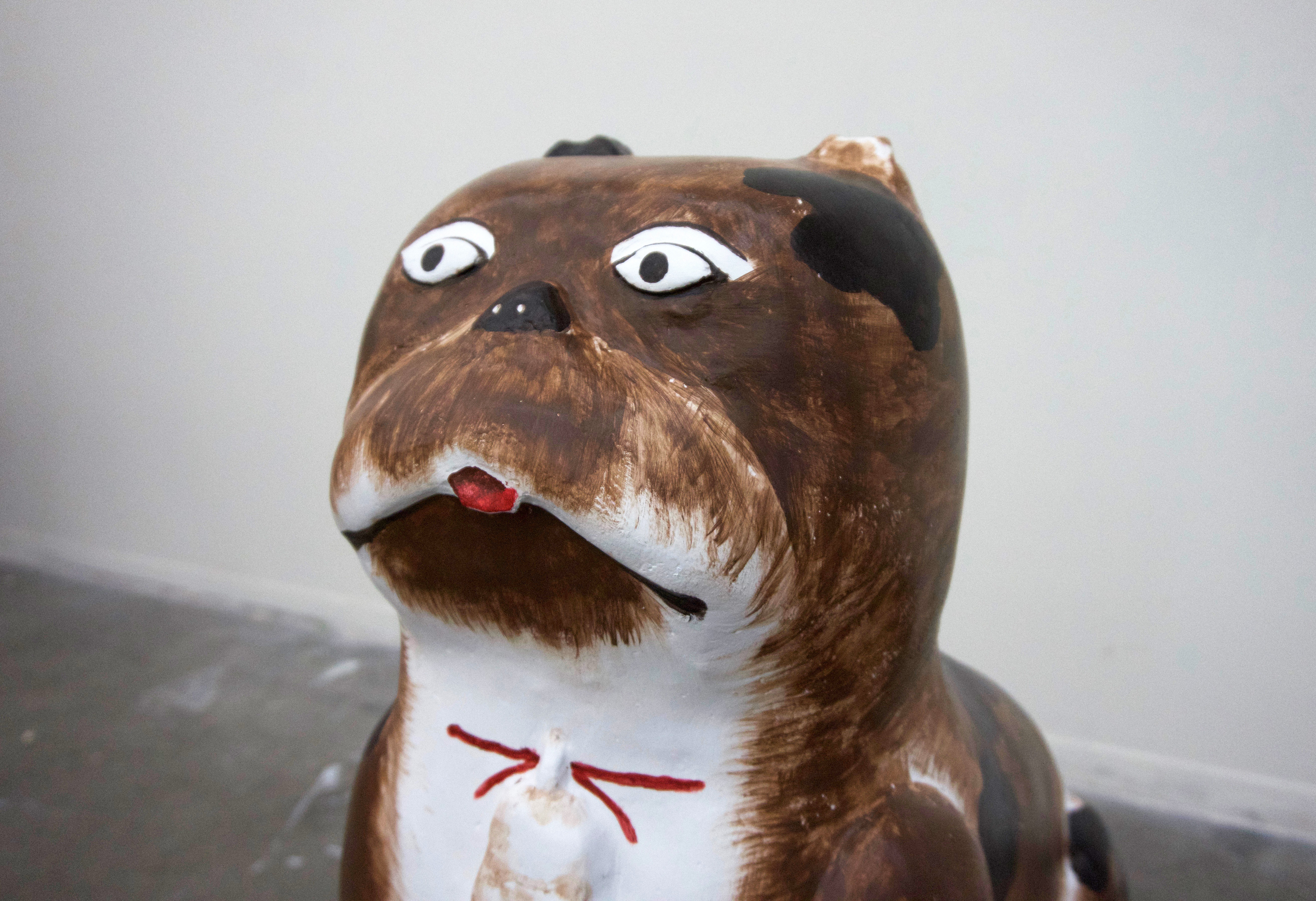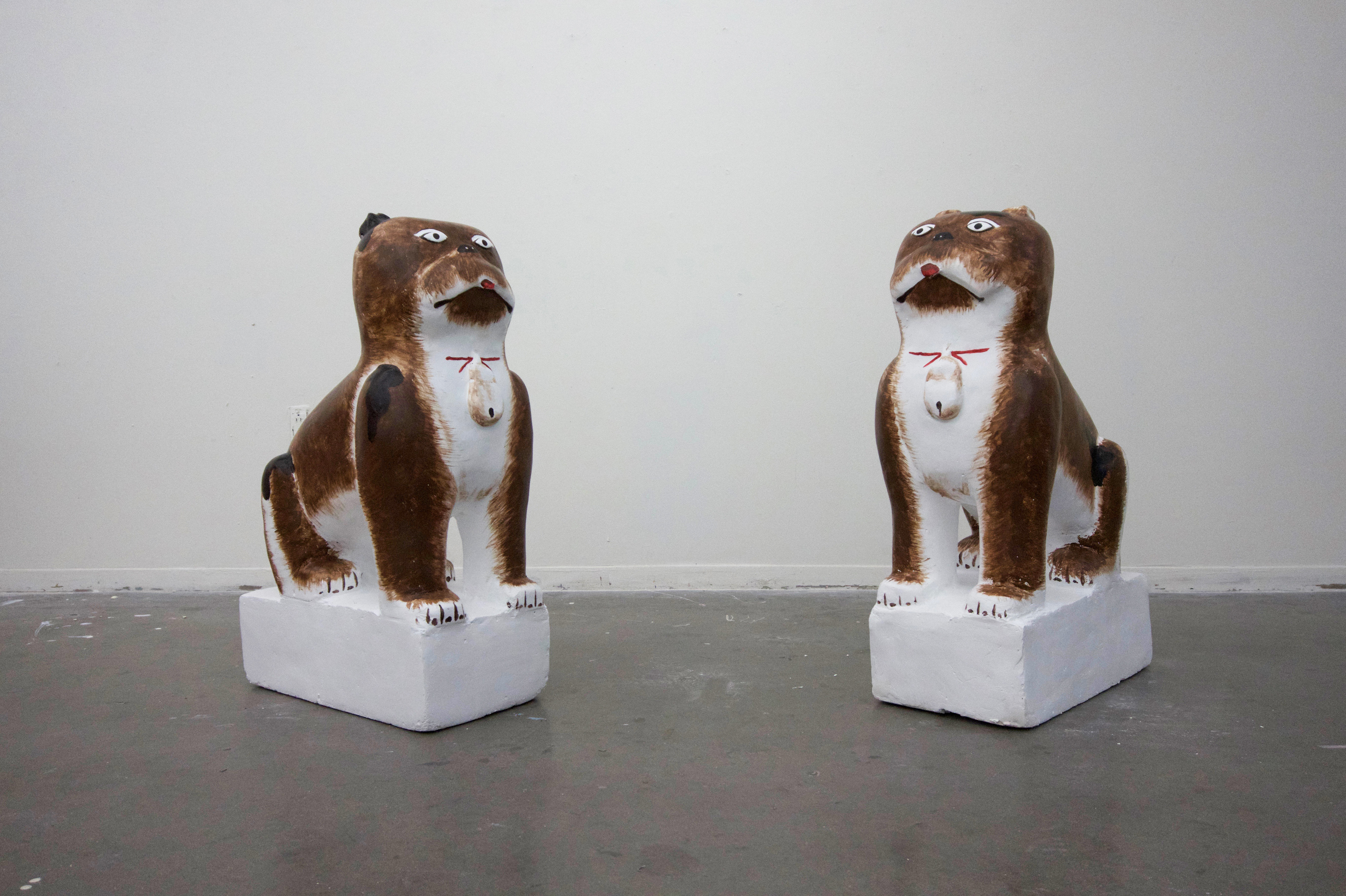 These Pug sculptures are modeled after 18th Century Chinese porcelain objects made exclusively for Western export. The prop-like foam re-brands itself as a critique of Oriental decor, being inserted into Chinese establishments in the diaspora, referencing immigrants' performativity of Chinese-ness. It then gets brought to the American upper-middle class home, and finally to the art institution, mimicking the journey of porcelain through colonial fetishization and contemporary representation of Chinese art and culture.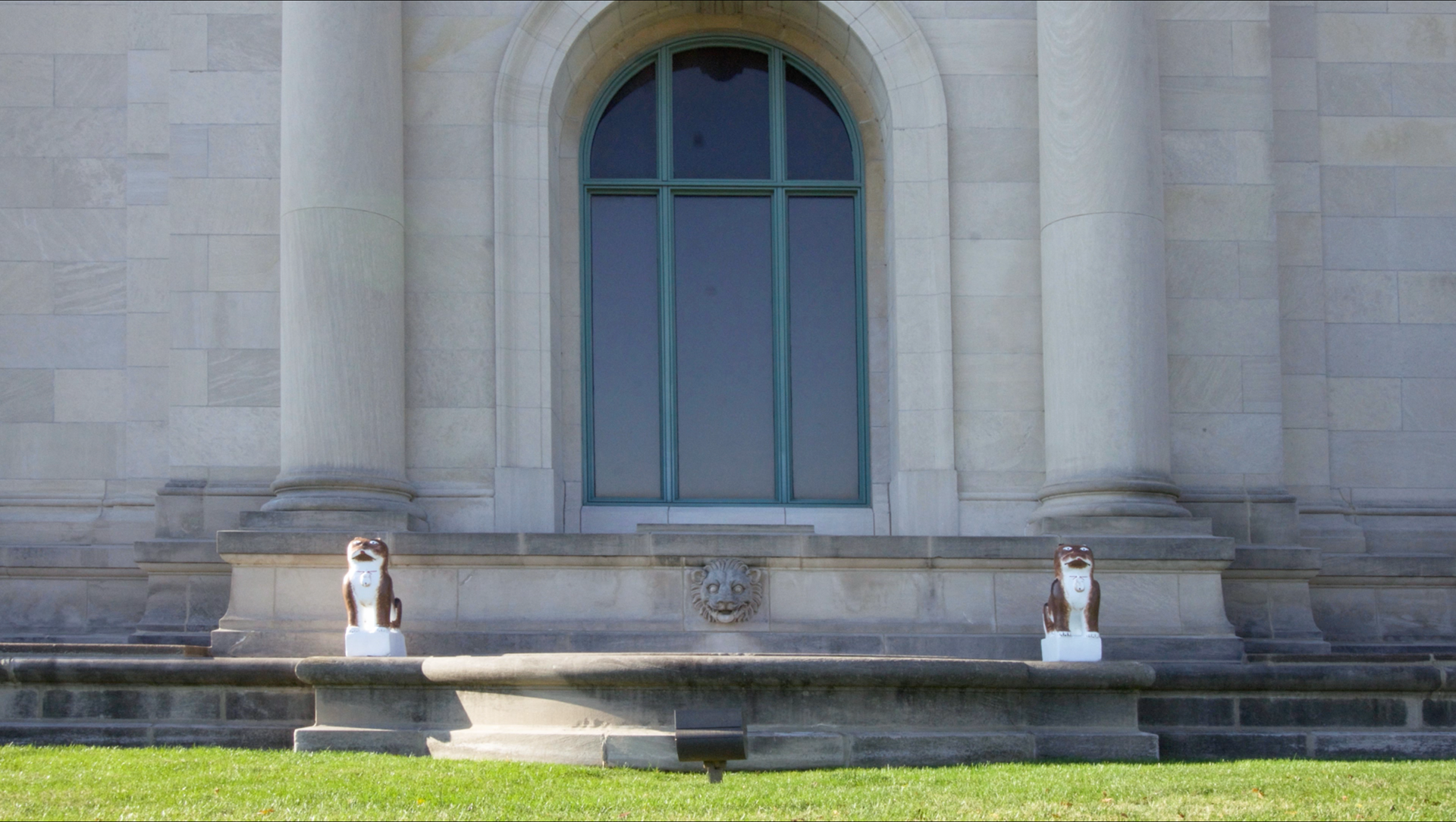 Are You Looking For Sexy Asian Women?, 2020
video; found footage, (2:40)
An exploration of the sexualization of Asian women in advertisements that exist alongside online streaming of popular Asian TV drama series. This intervention upends expectations of the former, reversing the gaze with a progression of subjects increased agency.
Kung Flu, 2020
video; found footage, (5:54)
Composed of recent American news covering COVID-19, this manipulated montage draws attention to the absurdity of Western sensationalized news, critiquing the racialization of disease and undertones of sinophobia.